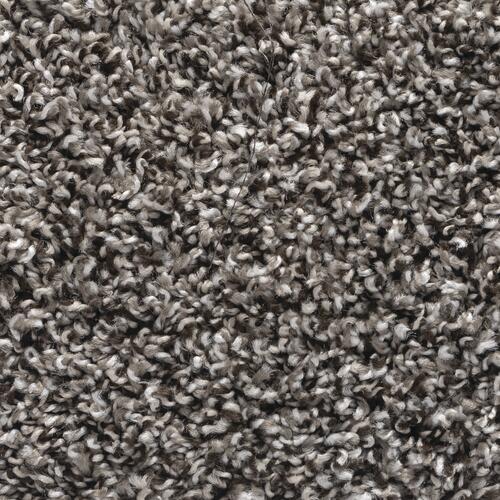 How to Clean Frieze Carpet in 4 Easy Steps
Cleaners Talk is reader-supported. This post contains affiliate links, we may earn a commission at no additional costs to you. As an Amazon Associate we earn from qualifying purchases.
Frieze carpeting is a very popular style of carpet, characterized by long fibers with a high twist. The long fibers may look lovely, but they do tend to grab onto moisture and stains. They're also prone to fraying if you're not careful when you vacuum and clean. Learn how to clean your frieze carpet correctly.
How to Clean Frieze Carpet
Cleaning a frieze carpet is different from cleaning regular carpets due to its long, thick, and twisted piles. In fact, regular vacuum cleaners may not clean frieze carpets well enough and may ruin frieze carpets because the piles can get torn easily by the beater bars, a component in most vacuum cleaners.
1. Use the right vacuum cleaner
The best vacuum cleaner for cleaning frieze carpets should have a beater bar that you can easily turn off. You also need a vacuum cleaner with adjustable cleaning head heights to prevent the piles from getting stuck in the vacuum cleaner. Alternatively, you can use a vacuum cleaner without a beater bar.
2. Set your vacuum cleaner to the right height setting
Once you have your vacuum ready, you'll need to set it to the right carpet height setting. This will ensure that you are getting all the embedded dirt out of the frieze carpet as well as the dirt that is in the top layers.
Generally, frieze carpet will require your vacuum cleaner height to be set on regular or medium high. This way, it will gently comb its way through the fibers without chewing them up. If you put your vacuum brush down too low, it may dig too deep into the frieze carpet fibers and cause them to fray.
3. Vacuum the frieze carpet thoroughly
Vacuum the frieze carpet thoroughly. Run the vacuum over each spot in the frieze carpet at least four times, with "back and forth" being one time. This will not only pull all the dirt out of the frieze carpet, but it will also give the vacuum a chance to grab dirt that has been agitated with the beater bar.
If you only run the vacuum once, then it will just stir up the dirt but not pick it all up. Generally, this will be enough to clean your frieze carpet. If it still looks dirty, though, you can take more extreme measures.
4. Use a carpet rake (optional)
To make sure your frieze carpet is completely clean, you can use a carpet rake. Usually carpet rakes are used to comb shag rugs, but they will work if a frieze carpet is still matted after a good vacuuming.
Gently run the carpet rake over the frieze carpet. Rake the carpet in straight lines, and do not push down hard or rake too aggressively, otherwise you risk pulling the fibers right out of the carpet. Instead, use the rake to texturize the carpet. If it snags, untangle it rather than just yanking on it.
Making Sure Your Frieze Carpet is in Good Shape
In addition to cleaning your frieze carpets yourself, there are several important things you can do to make your frieze carpets stay in good shape. Here are 4 things to do to maintain your frieze carpet:
1. Clean up spills immediately
Although frieze carpet is one of the most stain and dirt resistant options you will find, spills should be cleaned up immediately because they easily sink to the backing and are hard to find.
When you spill something on your frieze carpet, gently blot the spill out with a moist, white towel. Never rub too vigorously on a spill to avoid fraying the fibers. To remove the staining material from deeper down in the carpet, part the fibers, and then press down on them.
Next, part them an inch or so over from the first part, and blot again. Repeat this process until the spill has been soaked up. Frieze carpets tend to grab onto moisture and stains, so clean up spills as soon as possible.
2. Make sure the carpet is dried thoroughly
The long fibers of frieze carpets hold onto liquid easily. If they are not dried out quickly and thoroughly, they can start to facilitate mold growth. If you hire a carpet cleaning company to clean your frieze carpet, make sure they use high-powered suction equipment to remove as much water as possible.
If you shampoo your own frieze carpet, don't use too much water. Go over the frieze carpet a second time with the machine on "suction only" mode to ensure you extract as much moisture as possible.
3. Vacuum once every two weeks
Remember, frieze carpets should be vacuumed at least once every two weeks. Because frieze carpets tend to grab onto moisture and stains, it can be neglected to the point that it requires serious, professional cleaning.
4. Clean it professionally twice a year
Frieze carpets need special care and attention. In fact, it is recommended to have your frieze carpets professionally cleaned at least twice a year. However, the professional carpet cleaner needs to be aware that cleaning frieze carpets at high temperatures will sometimes untwist the tufts.
Final Words
Now you know how to clean frieze carpet. Because frieze carpets are so great at hiding dirt, you can miss how much dirt actually gets built up inside it. If you are not sure, contact a professional cleaner. They have the right tools to make sure your frieze carpet is clean without getting damaged in the process.
Related articles: