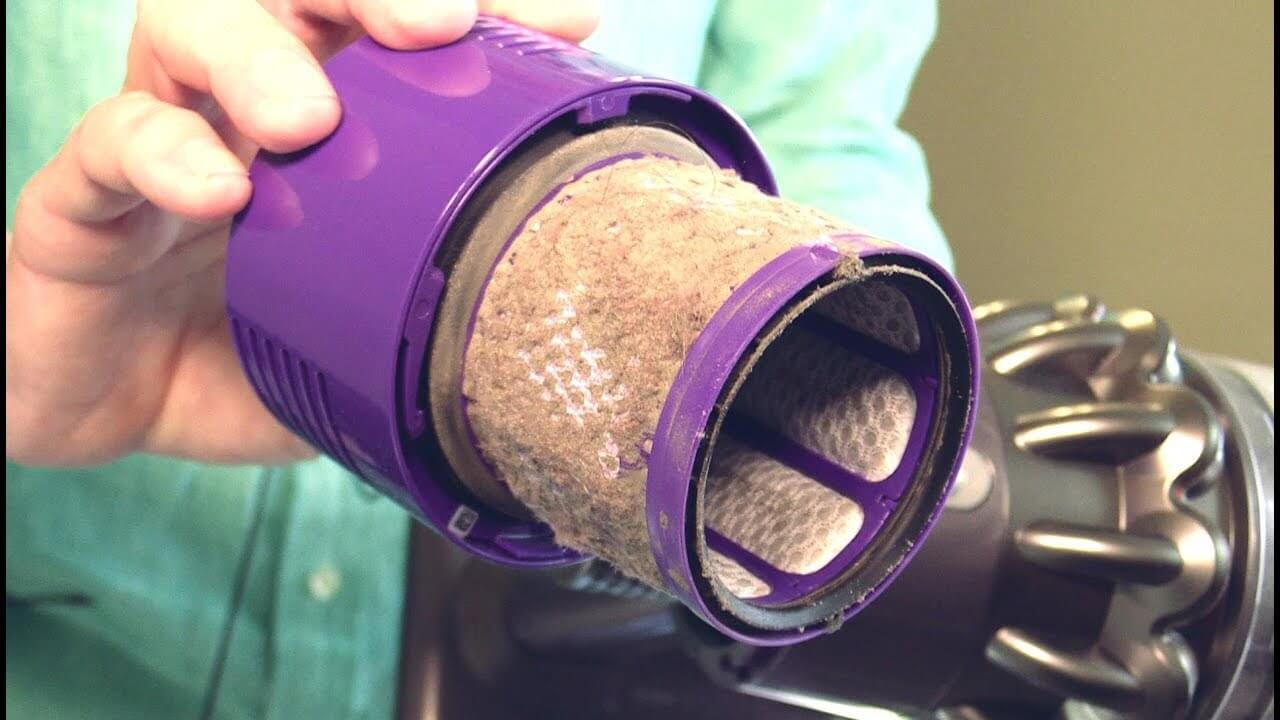 Dyson Vacuum Filter Replacement: Ultimate Guide
Cleaners Talk is reader-supported. This post contains affiliate links, we may earn a commission at no additional costs to you. As an Amazon Associate we earn from qualifying purchases.
In this article, you will learn everything you need to know about the Dyson vacuum filter replacement. Not only will you learn how often you should change the Dyson vacuum filter, but also why do it in the first place.
Why change the Dyson vacuum filter?
Over time, the Dyson vacuum filter can become clogged with dust particles, causing the air flow going through the machine to be greatly reduced. In turn, the motor may have to work more and overheat.
How often should you change the Dyson vacuum filter?
Dyson recommends that you replace the vacuum filter every 12 months. The filter can become clogged with pollutants and the air flow going through the machine will be dramatically reduced. In some cases, clogged filters can even leave unpleasant odors back in the room over time.
Some Dyson vacuums will light up to show you it's time to change the filter, while some advanced Dyson vacuums, like the Dyson V15, will show you a notification that it is time to replace the filter on its LCD screen.
Replacing Dyson V6, V7, and V8 filter
The Dyson V6, V7, and V8 have two filters: a pre-filter and a post-filter. To replace the filters, unplug the Dyson. Remove the pre-filter located at the top of the dust bin. Place the new Dyson pre-filter properly.
Next, unscrew the post-filter on the back of the Dyson. Put the new filter back on. Congratulations, your Dyson's filters have been replaced and the machine is now ready for use again.
Replacing Dyson V10, V11, and V15 filter
The Dyson V10, V11, and V15 have one filter instead of two. You can easily unscrew the filter at the back of the vacuum cleaner. Unplug the Dyson from the charger. Turn the rear of the Dyson counterclockwise to release the filter. Place the new filter on your Dyson vacuum cleaner and you're done.
Are Dyson vacuum filters washable?
All Dyson vacuum filters are washable. Wash filters in cold water only, gently rubbing it with your hands. Don't use detergents. After washing, leave them to dry for at least 24 hours in an area with plenty of airflow. The filters must be completely dry before you put it back into the machine, or it could damage the motor.
Related articles: