Best Steam Mop With Carpet Glider Reviews
Cleaners Talk is reader-supported. This post contains affiliate links, we may earn a commission at no additional costs to you. As an Amazon Associate we earn from qualifying purchases.
Short on time? These are the top picks for the best steam mop with carpet glider:
Best Overall

Budget Pick

Bissell PowerFresh Steam Mop 1940

Three steam levels
Carpet glider included
Easy Scrubber feature
Removable water tank

PurSteam Steam Mop

10 different attachments
Carpet glider included
Handheld unit (easy to work with)
The mop pad comes off easily
Anyone who has tried pushing a steam mop across the carpet knows that it will get stuck because you are actually trying to drag one plush fabric over another (mop pad over the carpet).
This is why you need the best steam mop with a carpet glider to clean rugs and carpets.
A carpet glider is a simple plastic attachment that clips over the mop pad. It adds space between the carpet and the mop head, reducing friction, which allows you to push the steam mop across the carpet.
Buying a steam mop with a carpet glider attachment included means you can use it immediately without having to buy additional accessories. It may not sound like much, but you can save between $10 to $20.
Top 4 Steam Mops With Carpet Glider Attachment
Below are the best steam mops with a carpet glider. I have included 4 steam mops that I have personally tried and tested, all of which come with a carpet glider attachment included with the purchase.
1. Best overall: Bissell PowerFresh 1940
Bissell PowerFresh Steam Mop 1940
Carpet glider included
3 steam levels
Removable water tank
6 pounds
Basic overview
The combination of the super wide mop head along with the 3 steam settings makes the Bissell 1940 steam mop easy to use, start to finish. The mop head is 12 inches wide, which is more than enough size for regular household cleaning, even for large houses and areas.
When set to the highest steam setting, I found that PowerFresh did a great job removing dirt from the floor. I simply remove the cleaning pad and toss it into the washing machine when I'm done. Changing the cleaning pad is easy, as an elastic band keeps it attached to the mop.
Fragrance discs and extra scrubbing power
The Bissell 1940 is unique because not only does it leave the floor clean, but it also makes the room smell nice. Thanks to the fragrance discs that fit into a tiny mesh pocket within the steamer pad, the heating and steaming action of the mop gradually releases its contents.
The drawback, though, is that these fragrance discs run out over time and have to be refilled. You can use it without the discs, though, because it works perfectly well without them. It is not recommended to add anything else other than water to a steam mop, so the Bissell 1940 effortlessly makes a room smell nice.
Another feature worth mentioning is the extra scrubbing power. In normal use, the scrubber brush isn't in contact with the floor, but it's easy to flip down using a convenient foot pedal.
Once you have removed any sticky mess on the floors, all you have to do is flick the pedal up with a toe and keep going. The extra-long bristles on the scrubber are also adept at getting into small cracks and grout lines, something that not all steam mops are good at.
Rectangular carpet glider works like a charm
Boasting a large, rectangular mop head, the Bissell 1940 can clean a large surface area all at once. It comes with a compatible carpet glider attachment, too. So, if you need to clean rugs or carpets, just pop it into the mop head and utilize its large mop head to clean carpets in no time at all.
For this experiment, I used the carpet glider on inexpensive area rugs. With the snap-on carpet glider attached, the Bissell 1940 steam mop moves effortlessly over the carpet fibers. After two passes with the mop, I noticed most of the stains were gone, especially on the light-colored rugs.
Removable water tank works great, but use it carefully
Some steam mops come with a measuring cup that's supposed to prevent spills when filling the water tank. Others are equipped with a removable water tank. I prefer the latter.
This is why I'm a big fan of the Bissell 1940. It has a very easy-to-use removable water tank that makes it simple to refill the tank without having to balance it over the sink. In fact, this removable water tank is the main reason why the Bissell 1940 is better than the 1806, which is arguably quite popular.
Sadly, however, the Bissell 1940 steam mop's reservoir's cap breaks easily, and you won't be able to use your mop at all until a replacement arrives. If you do decide to go for this steam mop, just be sure to use it carefully.
2. Runner-up: O-Cedar Steam Mop
O-Cedar Steam Mop
Carpet glider included
The triangular head gets to corners and edges
3 steam settings
5 pounds
Basic overview
Weighing 5 pounds, the O-Cedar steam mop is not the lightest on this list but is surprisingly very easy to push around. Add in the fact that it has a 20-foot-long power cord; it allows you to navigate the device easily and access larger rooms without having to change outlets.
One of the most unique aspects of this steam mop is its triangular head design, which allowed me to clean tight corners, including hard-to-reach nooks and crannies.
The handle reclines horizontally, too, so I was able to get under low furniture easily. In its full upright position, the steam mop can stand on its own for convenient storage.
Adjustable steam flow is convenient
I think its adjustable steam flow is very convenient. Simply turn the knob on the handle to choose between three steam settings that alter the amount of steam released without changing the temperature.
The lowest setting works safely on almost all hard floor surfaces except on cheap laminate flooring or poorly sealed hardwood. The medium setting is used for regular cleaning on tile, linoleum, laminate, and hardwood floors that have been treated with a modern sealant.
If and when you need it, you can also crank up the power to the highest setting to remove stubborn spills.
Triangular carpet glider gets the job done
This O-Cedar steam mop cleans rugs and carpets very well, thanks to its carpet glider attachment. It is a plastic attachment, resembling a billiards rack, which snaps easily onto the bottom of the head.
The carpet glider encases the outer edges of the mop pad and lifts it slightly above the carpet fibers so you can push it across smoothly and without damaging the carpets either.
I tried the steam mop on a few of my smaller, cheaper area rugs. With the carpet glider attached, the O-Cedar steam mop moves smoothly over the fabric. I noticed a difference when cleaning my lighter-colored rugs. After a few passes with the mop, most of the dirt and stains came out.
The water tank could use some improvement
One drawback is that there is no water level indicator, so I cannot tell how much water was left. While the tank holds 0.4 liters of water (which is generous), I was not able to tell when I needed to refill.
The only indicator is when the O-Cedar steam mop stopped producing steam. If you have a multi-story home that needs steam cleaning, you may need to refill the reservoir several times like I do.
3. Budget pick: PurSteam Steam Mop
PurSteam Steam Mop
Carpet glider included
The handheld unit is very convenient
10 attachments for all types of cleaning
5 pounds
Basic overview
Weighing only 2.2 pounds, the PurSteam mop is ultra-lightweight and easy to work with. Because the handheld design is meant to work with 10 different attachments, it is not heavy at all. You don't need to be a strong bodybuilder to use this device; anyone can handle it effortlessly.
What sets this steam mop apart, however, is its 10 different attachments. From carpet cleaning to tile/grout cleaning, this versatile steam mop can do it all.
In fact, this PurSteam steam mop made the list for the best steam cleaners for tile and grout.
The steam mop also heats up water quickly yet produces steam for up to 25 to 30 minutes, or half of that when used on the max setting. It is very easy to assemble and does not need an engineer to do so.
Handheld option makes this steam mop versatile
In my opinion, this steam mop's handheld option is what makes this product versatile. The detachable handheld unit is designed so you can use it without having to carry a heavy, large device while cleaning.
You can use it as a steam cleaner, garment steamer, mirror, glass cleaner, and much more. Personally, I was interested in trying the handheld unit to clean my countertops and was able to clean it very easily with little water cleanup afterward. It's easy to assemble and easy to store as well.
Carpet glider works very well
In addition to the versatile handheld unit, the PurSteam mop can clean rugs and carpets as well. Thanks to its carpet glider attachment, this steam mop can glide effortlessly across carpets, even thick ones.
I have not tried this PurSteam mop on my carpet, but there are plenty of reviews raving about this product.
The mop pad will not stay on
My only complaint with the PurSteam mop is the mopping pad it comes with will not stay on. I would not go as far as calling it a poor design, but usually, I would not have this problem with other steam mops.
This is not a dealbreaker; you just have to make sure the mop pad stays on before using it. If you choose to go with this steam mop, you should be able to find a mopping pad replacement that fits perfectly.
4. Honorable mention: Dirt Devil Versa Mop Steam Cleaner
Dirt Devil Versa Mop Steam Cleaner
Carpet glider included
Super affordable (cheapest on this list)
Swivel steer mop for corners and under furniture
3 pounds
Basic overview
Weighing in at just 3 pounds, the Dirt Devil is yet another lightweight steam mop with a carpet glider attachment included with its purchase. The highlight of this product is its affordable price (the cheapest on this list), though it does have several weaknesses compared to the other steam mops.
Versatile yet affordable
Thanks to the Dirt Devil's diamond-shaped head, it can get into difficult corners with just a mere forward or backward swipe. The mop head is smaller than its predecessor, which means you need more time to cover a large floor area, but the affordable price more than makes up for its weaknesses.
It has everything you need in a steam mop, including an easy-fill water tank a swivel-steer mop that allows you to maneuver around corners and under furniture without having to put in a lot of effort.
Glides carpets with ease
Though most of the other steam mops are capable of cleaning carpets, most offer the carpet glider attachment as a separately purchasable add-on. This Dirt Devil, on the other hand, comes with a carpet glider attachment that makes cleaning carpets a walk in the park.
The carpet glider clips over the edges of the mop pad and reduces the friction between the carpet fibers and the mop pad. Getting this attachment straight out of the box means you can use it right away without having to buy another additional part separately (a hassle, in my opinion).
Great for small apartments, not for large areas
I will say that this steamer gets the job done. I like the detachable, handheld steamer, which is ideal for cleaning small spaces or specific areas cleaning, like cleaning grout. Very handy.
The steamer itself, though, is a big step down from its predecessor. It's made of thinner, cheaper plastic that feels like it will break at any moment. The handle length isn't adjustable, and the steam head is about 25% smaller than its previous model, which means you need more time to clean a large area.
The point here is that this steam mop is for you if you need an affordable steam cleaning with a carpet glider but you live in a small area where you don't need to clean a large area at once.
Using a Carpet Glider the Correct Way
A carpet glider attachment.
Steam mops are designed to clean hard floors, not rugs and carpets. When a steam mop is pushed away from the user, the microfiber cleaning pads tend to get stuck into the carpet fibers.
To avoid such situations, steam mop brands created a special cleaning attachment called the "carpet glider", which can be attached to the steam mop's cleaning head. The carpet glider enables the steam mop to travel across the carpeted areas and clean the carpets and rugs using hot steam.
Before using a steam mop with a carpet glider, however, please keep these things in mind:
The rugs and carpets must be certified for steam cleaning.
Avoid applying steam in one area of the carpet for too long.
Use distilled or demineralized water to avoid residue on carpets.
Dry the carpet thoroughly after steam cleaning.
If you plan on using a steam mop to clean carpets, get one with a carpet glider. If possible, always vacuum the carpets first, especially if you have a good carpet vacuum cleaner with a motorized brush roller.
Related articles: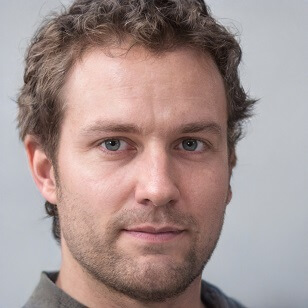 Ryan O'Connor
I write about house cleaning and vacuum cleaners. For me, nothing is more important than a clean environment to ensure both a healthy and happy life. Learn more.